What to Expect: Your Child's First Visit to the Orthodontist
Posted on December 16th, 2022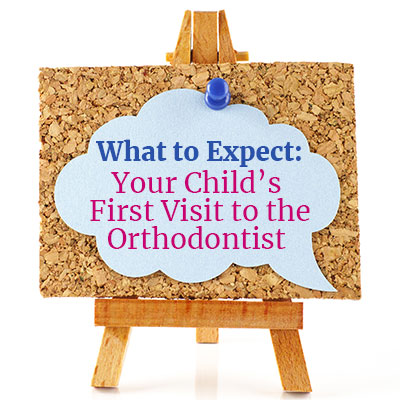 If you had to undergo orthodontic treatment as a child or teen, hearing it recommended for your little one might make you wince—we understand! However, we'd like to assure you that just like general dentistry and treatments today, orthodontic care has improved in hopscotch-style leaps and bounds! 
Thanks to advances in technology and early intervention, Whalen Dentistry can focus on building your child's comfort in our care, and confidence in their smile! Read on to learn about what you can expect during your child's first visit to the orthodontist, and feel free to contact Whalen Dentistry with any questions! 
Getting Acquainted
We enjoy getting to know everyone who sits in our chair, and we want you and your child to trust that you're in safe, qualified, and caring hands. We're here to answer questions in ways that make sense and take any fear out of treatment. Your child will get an opportunity to meet the Whalen Dentistry team and tour the office before we settle in for some radiography (x-rays) and digital photography to get a clear picture of what's going on internally and externally. 
Oral Health Exploration
Once we have a chance to look over the images and share them with you both, we'll move to the next phase of examination. Gathering the physical clues is imperative, but there are certain signs to be aware of that will make diagnosis and treatment more individualized and effective. We will want to know if your child displays any of the following habits:
Mouth breathing

Thumb sucking

Jaw clenching & teeth grinding

Difficulty eating/chewing food

Frequent cheek biting
If there is an issue to address and intervention is desired to prevent complications at a later stage, we can create a fully customized treatment plan. We will go over options with you and weigh the pros and cons, and we absolutely want the input of your child or teen—it's their mouth, after all! 
Game Plan
Once a treatment method has been chosen, you and your child will be given an estimated timeline as well as an estimate of the cost. Our staff will review your insurance benefits and work to maximize them when applicable—either way, we can discuss financing options and payment plans to suit your needs. We want everyone to be able to get the care they need and deserve without breaking the bank.
We'll get to visit with your child as often as every 4 weeks, or as few as every 10 weeks depending on their appliances and progress. However, it's very common for people to have questions or concerns between appointments, so don't hesitate to reach out to us as they pop up. We're here to help teach you both how to care for the hardware and maintain proper dental hygiene throughout treatment. 
Once they have completed their treatment, we'll be able to congratulate them, celebrate their healthy, beautiful new smile, and prescribe a retention appliance when necessary—achieving that smile was a process, and we want to ensure they hold onto it for a lifetime! 
If you're curious about pediatric orthodontics in Cornelius or would like to schedule an appointment, contact us today!
The content of this blog is not intended to be a substitute for professional medical advice, diagnosis, or treatment. Always seek the advice of qualified health providers with questions you may have regarding medical conditions.