Whalen Dentistry
Dental Benefits Plan
Helping you have the beautiful, healthy smile
At Whalen Dentistry, our goal is to provide optimum care while focusing on the desires and needs of each of our patients.
We are currently offering a Dental Benefits Plan, which is a pre-payment membership plan built around your customized needs. Especially in today's tough times, our goal is to help you have the beautiful, healthy smile that you want and deserve.
Schedule an Appointment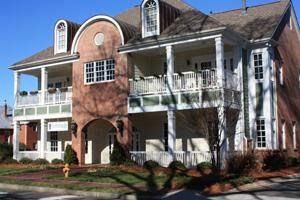 We are now pleased to offer the Dental Benefits Plan for patients who do not have traditional dental insurance.
This Plan is designed to provide quality dental care and offers all the benefits of traditional insurance plus MORE without the hassles of a third party company and at a reduced fee.
How It Works
Annual Enrollment Fee of $366*
(Savings over 50% based on current standards for Dental Insurance plans)
What is Included?
Your Initial Comprehensive Exam, Routine Adult Cleaning, and X-rays
Your first 6-Month Check-up: Exam and Routine Adult Cleaning
PLUS 15% discount on all treatment needed, including cosmetic treatment and whitening
Benefits of the Plan
Quality Comprehensive care for adults and children
NO yearly maximum or deductible
NO service exclusions. All procedures covered, even cosmetics including teeth whitening and veneers
NO insurance hassles or coverage denials, we do everything in-house
Preventive services are covered at 100%.
ALL other services are provided at a substantially reduced rate
Terms and Conditions
*1st member fee is $366, $314 for 2nd member of same family, and $261 for each additional add-on. Subject to change. If you require Non-Surgical Periodontal Therapy (also called "deep cleaning"), that is not included in the Enrollment Fee, but is immediately subject to the 15%  discount. You can choose to have your Enrollment Fee automatically renewed annually by billing your credit card on file. Enrollment Fees are non-refundable once any treatment is performed, including the first cleaning. If you have periodontal disease and require either 3 or 4-month periodontal maintenance appointments, that is considered a service covered under your plan, and you would receive 15%  off. However, the x-rays and exams each year would be covered at 100%.