Patient
Info
Experience the Difference
Welcome to the online home of Whalen Dentistry in Cornelius, NC! We are so happy you've taken the time to learn more about our practice. Whether you're a current patient or a potential new patient, you can rest assured your oral health is in good hands with Dr. Ryan Whalen and our outstanding team.
Schedule an Appointment
At Whalen Dentistry, you are not just another patient to us – you are a friend and trusted member of our oral health family, and we promise to take the very best care of you.
We go above and beyond the "drill 'n' fill" mentality of traditional dentists that only want to fix your dental problems (with a high price tag).
We take a comprehensive approach to dentistry to put patients in control of their oral and overall health. We look closely at not only your oral health, but your total body health, lifestyle habits, and genetic predispositions to determine the root of your problems. At Whalen Dentistry, we truly believe prevention is the best medicine.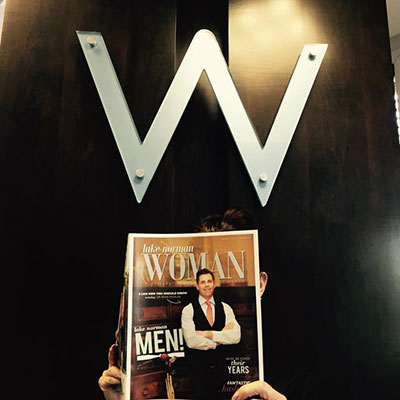 New Patients
Whether you're new to the Cornelius area – Welcome! You're going to love it. – or you're a Cornelius native looking for a different kind of dental experience, you've come to the right place! At Whalen Dentistry, we're proud to offer a comprehensive mix of services to provide all your dental needs under one roof. For your convenience, we've provided all of the information you need to know right here on our website. Feel free to browse our complete list of services, financing information, and find the forms you will need to fill out for your first appointment located below. Thanks again for choosing Whalen Dentistry – we look forward to smiling with you!
Financing
At Whalen Dentistry, we believe that quality dental care should be affordable and accessible to everyone. That's why we work hard to ensure you get the dental care you need without breaking the bank. We:
Accept cash and most major credit cards. Checks not accepted. Work with all insurance companies. File claims for you. Provide complimentary benefits checks. Offer flexible financing options. No insurance? No problem. 5% discount for payment in full at the start of treatment (for procedures $1000 or more)
CareCredit®
CareCredit® is a healthcare credit card accepted at over 175,000 providers nationwide, designed to help patients finance their health, beauty, and wellness needs. CareCredit® offers flexible monthly payment options to help you finance your treatment today, and pay off your balance conveniently, without sacrificing any of your other financial obligations.

At Whalen Dentistry, our goal is to provide optimum care while focusing on the desires and needs of each of our patients. We are currently offering a Dental Benefits Plan, which is a pre-payment membership plan built around your customized needs. Especially in today's tough times, our goal is to help you have the beautiful, healthy smile that you want and deserve.
Give us a call!
Come experience the difference at Whalen Dentistry. If you have any questions or would like to schedule an appointment with your Cornelius dentist – Dr. Ryan S. Whalen at Whalen Dentistry – give us a call today.