Technology

Advanced technology and compassionate care
At Whalen Dentistry, we believe that our patients deserve the best of the best when it comes to quality dentistry through advanced technology and compassionate care.
Schedule an Appointment
Our Patients Deserve the Best
We dedicate hours of continuing education and invest in only the latest and greatest dental technology to bring our patients dental solutions that are:
Faster
Less invasive
More comfortable
More natural looking
Less painful
Faster recovery time
Better, longer lasting, more predictable results
Earlier detection of disease & decay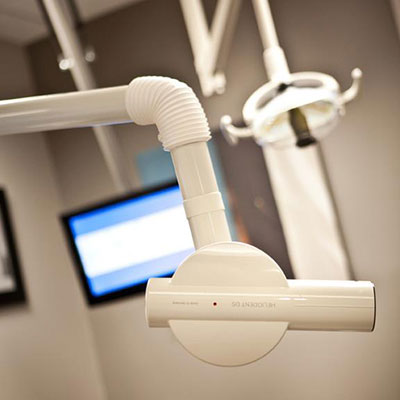 At Whalen Dentistry, we're proud of our investment in a state of the art CEREC® milling machine. This piece of advanced technology brings an entire dental lab into a single piece of chairside equipment. In the past, dental restorations required messy impressions, temporary restorations, and return appointments. With CEREC®, we can take digital impressions, design, fabricate and place restorations in a single visit!
Digital X-rays
Digital x-rays have truly revolutionized the dental and healthcare industries. Traditional x-rays are time consuming, cumbersome, and use potentially hazardous levels of radiation. Digital x-rays can be taken in a matter of moments and viewed from the dental chair right alongside the doctor to make patients more involved in their oral health. Digital x-rays are also safer as they use less radiation than traditional x-rays.
Dental X-Rays
A question we're frequently asked is: "Are Dental X-Rays Safe?" We understand the concern and would like to put your mind at ease. First, let's discuss the reasons we use them in our examination process. Dental x-rays help us:
Detect tooth decay, jawbone damage, and tooth root injuries
Observe teeth's positioning and locate crowding and impacted teeth
Ensure children's permanent teeth are growing properly
Check for abnormal growths, such as cysts, tumors, or abscesses
Plan and coordinate treatment for severe cavities, root canals, dental implants, extractions, and orthodontics
As you can see, x-rays can be crucial in investigating your oral health. The number of x-rays needed will vary patient to patient, but here's a quick statistic for a frame of reference: You would need about 600 sets of dental x-rays just to equal the level of environmental radiation the average American is exposed to annually. A unit of absorbed radiation is called a millirem, and you're potentially exposed to 0.9 per hour when flying – this is equal to our digital x-rays, which are taken in a matter of moments.
We also minimize exposure by providing high technology, lead aprons, quick exposures, and selective imaging techniques. We hope this knowledge helps you relax a bit when visiting us and having x-rays taken.
Intraoral Camera
In the past, the only way we could really get an up close and personal look at the inside of your mouth was through the magic of sight with the help of a tiny dental mirror. Thankfully, with advances in modern technology, we now have intraoral cameras that take high resolution images of the inside of your mouth to help us gain better insight into the state of your oral health.
Give us a call!
Experience the difference that advanced technology can make for your health. If you have any questions or would like to schedule an appointment with your Cornelius dentist – Dr. Ryan S. Whalen at Whalen Dentistry – give us a call today.