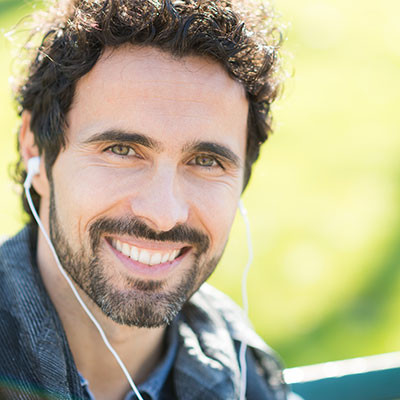 What is a dental bridge?
A dental bridge is a restorative appliance that consists of one or more fabricated teeth made out of a natural looking tooth colored porcelain. Our bridges are fitted and crafted with high precision technology to ensure a perfect, seamless fit. There are several types of bridges – which is right for you will be determined in a consultation with your Cornelius dentist.
Your bridge can be permanent or fixed – secured to surrounding teeth using dental crowns. This is the most secure type of bridge.
Bridges can also be removable – secured to surrounding teeth using tiny metal clasps.
What are the benefits?
There are many benefits to replacing missing teeth with a dental bridge. Benefits range from functional, to cosmetic, to health:
Fill the gap for a beautiful, natural looking, complete smile
Enjoy your favorite foods again
Speak & smile with confidence
Prevent surrounding teeth from shifting or rotating
Preserve oral health & bite
Secure, durable, & long-lasting
CEREC® Same Day Technology
At Whalen Dentistry, we're proud of our investment in a state of the art CEREC® milling machine. This piece of advanced technology brings an entire dental lab into a single piece of chairside equipment. In the past, dental bridges required messy impressions, temporary restorations, and return appointments. With CEREC®, we can take digital impressions, design, fabricate and place bridges in a single visit!
Give us a call!
Take control of your oral health and bridge the gap in your smile today! If you have any questions or would like to schedule an appointment with your Cornelius dentist – Dr. Ryan S. Whalen at Whalen Dentistry – give us a call today at (704) 621-4454 – New Patients or (704) 655-2292 – Current Patients.