About
Whalen Dentistry
Family Dentist in Cornelius, NC
Dr. Ryan Whalen is passionate about preserving the dental health and overall wellness of his friends and neighbors in Cornelius. If you're looking for a place where your familiy can receive the care they need in a warm and friendly environment, simply call now to make an appointment today.
Schedule an Appointment
Meet Dr. Whalen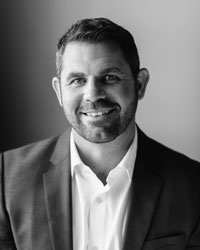 Dr. Ryan S. Whalen completed his undergraduate studies at Virginia Tech where he earned a Bachelor of Science degree in Biology. He continued his education at West Virginia University School of Dentistry and obtained a Doctor of Dental Surgery Degree with honors.
Dr. Whalen is highly dedicated to advancing his skills and education in order to provide his patients with the latest techniques and state-of-the-art treatments. He is passionate about providing platinum-level service in all aspects of general dentistry and feels that he can best serve his patients by being able to provide many specialized services at Whalen Dentistry.
Each year Dr. Whalen spends over 100 hours working with some of the top surgeons and clinicians from around the world to enhance his skills and mentor colleagues. Dr. Whalen lives in Cornelius with his wife, Brooke, and two daughters, Belle and Lane. They recently welcomed Beamer into their family who also works in our office as the resident therapy dog. They enjoy staying active and taking advantage of the many activities that the Lake Norman area has to offer. During his time at Virginia Tech, Dr. Whalen was a member of the Varsity Golf Team which captured both Atlantic 10 and Big East Championships. He still competes in high-level amateur championships as well enjoying some leisure time on the course. Dr. Whalen and his family are proud to call Cornelius home and look forward to living and working as part of the community for many years to come.
Special areas of focus include: