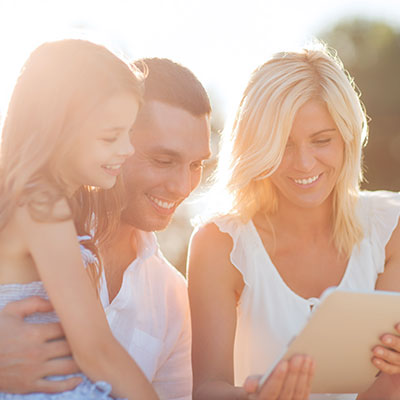 Bonding
Tooth bonding, or cosmetic bonding, is great for correcting minor imperfections in your teeth – chips, cracks, stains, and minor shape or alignment problems. We paint a tooth colored resin over your teeth to give them a more perfect appearance.
If your teeth have become dull, yellow, or discolored over time, a simple teeth whitening from your Cornelius dentist can make a world of difference! Remove years of stains and get back your youthful glow. Check out our Teeth Whitening page to learn more.
Everyone wants to have perfectly straight teeth, but no one wants traditional metal braces. That's why we're proud to offer several short-term and invisible orthodontic options to fit your needs. Visit our Orthodontics page to learn more.
Do you wish you could have straighter, whiter, more perfect teeth without having to endure multiple different treatments? Now you can with porcelain veneers. Correct tooth color, shape, and alignment in one fell swoop. Check out our Veneers page for more info.
If you're unhappy with any aspect of the look of your smile, your Cornelius dentist can design a custom smile design plan just for you. Transform your smile from one you've been hiding to one you can't help but show off. Visit our Smile Design page to learn more.
Give us a call!
Take control of your smile and your life – and maybe even turn a few heads along the way – with cosmetic dentistry! If you have any questions or would like to schedule a consultation with your Cornelius dentist – Dr. Ryan S. Whalen at Whalen Dentistry – give us a call today at (704) 621-4454 – New Patients or (704) 655-2292 – Current Patients.