Dry Mouth: Nothing to Spit At
Posted on November 13th, 2018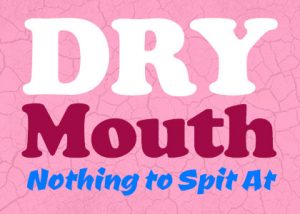 Can you imagine a 2-liter bottle of your favorite soda? Now imagine that same bottle filled with spit. That's approximately how much saliva the average adult produces in their mouth every day! It may be gross, but it's definitely important. Saliva is a normal body fluid that's crucial for oral health and overall wellness. If you struggle to make enough saliva, your mouth will feel very dry and you will have trouble with daily activities like speaking, eating, and swallowing. This condition is commonly known as dry mouth, but the clinical name is xerostomia.
A chronically dry mouth is uncomfortable and unhealthy. You have three salivary glands in different parts of your jaw that make and secrete saliva. Saliva is mostly made of water, but it also contains important molecules called enzymes that help keep your mouth clean and fight infection. Dry mouth is common and can usually be fixed with the help of your dentist and doctor. Dr. Ryan Whalen shares more below about what causes dry mouth and how to treat it.
What Causes Dry Mouth?
When your salivary glands don't produce enough saliva, there's not enough moisture in your mouth and it becomes overly dry. Dry mouth can be a random side effect of prescription medicine or a sign that there's something actually wrong with your salivary glands. Common causes of dry mouth are:
Prescription medication
Nerve damage in your mouth from an impact or injury
Smoking
Chemotherapy and radiation
Extreme dehydration
Other health conditions
It's important to talk with your primary care provider to determine what exactly is causing your dry mouth. Your body is a complex machine with many interconnected parts that all work together to keep you healthy.
What Are the Side Effects of Dry Mouth?
The importance of saliva goes beyond just your mouth. The water and enzymes in saliva are necessary for good breathing, digestion, immunity, and oral health. Common side effects of dry mouth include:
Dry (scratchy, painful) nasal passages and throat
Trouble swallowing
Trouble speaking
Increased risk of infection in the mouth
Increased risk of tooth decay
Bad breath
Trouble tasting food
How Do I Treat Dry Mouth?
Talk with your doctor to figure out what's causing your dry mouth. There are prescription and over-the-counter medicines and mouth rinses that might be able to ease your symptoms. If you have dry mouth, it's very important you maintain good oral hygiene to protect yourself against tooth decay and gum disease. Talk with your dentist about prescription fluoride or more regular cleanings to keep your mouth clean and healthy. Some easy ways to keep yourself comfortable with dry mouth include:
Drink more water
Chew sugar-free gum (with xylitol) to help produce saliva and keep your teeth clean
Breathe out of your nose instead of your mouth
Use a humidifier at home
Don't smoke
Don't drink caffeinated beverages
Don't take antihistamines or decongestants
If you have concerns about dry mouth or any other oral health questions, Whalen Dentistry would love to be your partner in health. Make an appointment with your Cornelius dentist today and we will see you soon!
The content of this blog is not intended to be a substitute for professional medical advice, diagnosis, or treatment. Always seek the advice of qualified health providers with questions you may have regarding medical conditions.
---
Sources
http://www.mayoclinic.org/diseases-conditions/dry-mouth/basics/preparing-for-your-appointment/con-20035499