Dr. Whalen's Halloween Candy Line-Up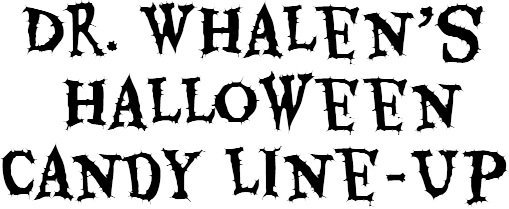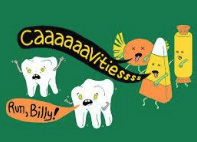 Chocolate: Winner! Chocoholics Rejoice! Chocolate melts fast and washes off teeth easily. This makes it harder for bacteria to cling to enamel and create cavities.


Pixie Sticks: Although this is straight up sugar which can lead to cavities, it won't stick to your teeth like some sweet treats. But…
PROCEED WITH CAUTION!



Lollipops and Hard Candy: These long-standing treats are one of the worst when it comes to teeth. Not only can they chip and break teeth, they can take a long time to dissolve meaning bacteria can feed longer and create those nasty cavities.




Taffy and Caramel: These gooey treats are the worst type of candy for your teeth. They stick to everything including the grooves in your teeth. Saliva also has a hard time breaking down these candies creating a playground for bacteria to form cavities.
Remember all you Big and Little Monsters out there to brush your teeth after you've eaten all those lovely chocolates and sweets! This will keep them clean and healthy and your smile shining bright!!