Is My Child's Oral Hygiene Routine Sufficient?
Posted on July 27th, 2021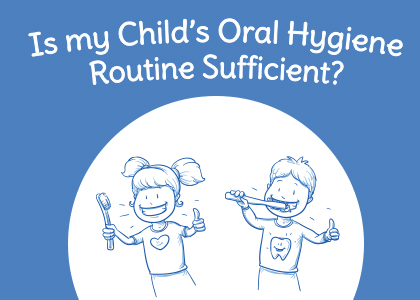 A child's happy, healthy smile is a source of pride and joy for parents—and dentists, too! For this reason, you'll likely spend a good deal of time helping them develop superb oral hygiene routines to ensure they keep their teeth for life. 
When you're just getting started, you may have a lot of questions. We recommend bringing your baby into the dentist as soon as their first tooth emerges, and we can show you how to care for their smiles as they grow and change including brushing and flossing techniques, fluoride, and more.
Looking for more guidance?
If you have any questions or you'd like to schedule a visit for your little one to see Cornelius dentist, Dr. Ryan Whalen at Whalen Dentistry, contact us today!
The content of this blog is not intended to be a substitute for professional medical advice, diagnosis, or treatment. Always seek the advice of qualified health providers with questions you may have regarding medical conditions.