In this Month's Newsletter:
A Thankful Heart
Your Donations for Breast Cancer Awareness
Team Whalen's Thanksgiving Recipes
Ada Jenkins Food Pantry Drop Off Site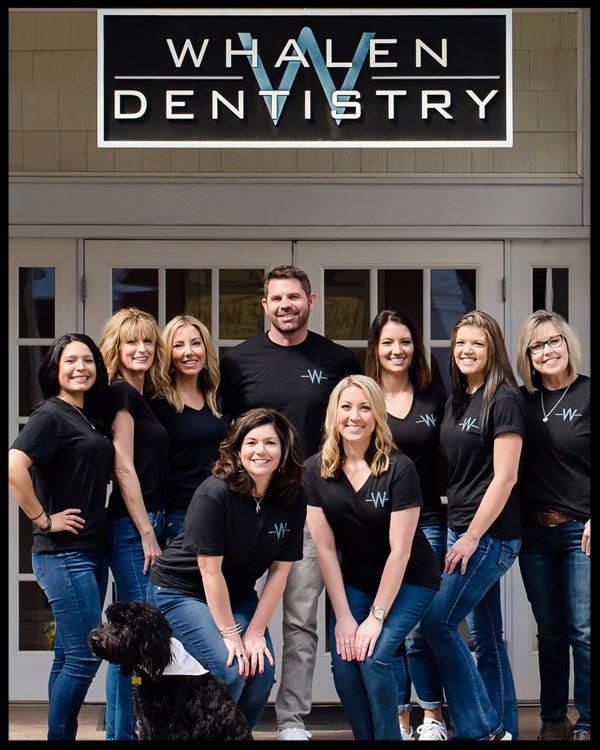 ---
A Thankful Heart
Here we are again busily preparing for the Thanksgiving season and the holidays ahead, and as much as we know we should be thankful we all know it's not always easy to feel grateful in our hectic lives.  In fact it's very easy to see everything that can go wrong and will go wrong with our carefully laid plans.
However we can actually experience a sincere appreciation for those around us by expressing gratitude in everyday situations. This month at Whalen Dentistry we wanted to take a moment and reflect on what we enjoy most about those we work closest with.  We each drew a name and wrote down what we appreciate about that person every day.  These small acts of expressing gratitude remind us how each person is important and makes a difference.  Take a peek at what we said:
From Sara:
I am thankful for KIM because you are always so funny and keep me laughing!!  Thank you, too, for always helping me when I need you and doing it so willingly and patiently!
From Barbie:
I am thankful for KAT.  She has the unique gift of helping people, of which, I am often the recipient.  I truly appreciate her sincere willingness and she always does it with a smile!
"Gratitude can transform common days into thanksgivings, turn routine jobs into joy, and change ordinary opportunities into blessings."
–William Arthur Ward
From Kelly:
I am thankful for DR. WHALEN. Not only are you a wonderful boss, but a friend that I am thankful for each day.
From Kim:
I am thankful for SARA. You are a hard worker and eager to learn. Also I love that you always wear FUN shoes!!
From Toni:
I am thankful for KELLY. You always help me when I need it and I admire your quick wit!!
From Kat:
I am thankful for TONI! She always offers to grab me Starbucks while she is out on lunch break. She is awesome to work next door to!
From Dr. Whalen:
I am thankful for BARBIE! She is very thorough and caring with our patients. Thank you for being so dedicated and easy to work with.
"Thankfulness is the beginning of gratitude. Gratitude is the completion of thankfulness. Thankfulness may consist merely of words. Gratitude is shown in acts."
–Henri Frederic Amiel
And of course we have to take a moment and express our thankful hearts for our amazing patients (YOU!) and the Lake Norman community. We have been so fortunate to serve each of you and this area for almost 9 years, and we can't tell you how much we appreciate your support of our practice and mission. We are unbelievably grateful! We hope you enjoy this month of family, friends, and food and are able to find time for your own thankfulness. Remember there is always so much to be thankful for, all you have to do is look!
A Thankful Heart Prayer:
Dear Lord,
I want to glorify you in all I do. I do not want to take your steadfast love and loving kindness for granted. I want to constantly offer sacrifices ofthanksgiving to you, in the ups and downs, in the good times and the bad. Please help me develop a consistently thankful and grateful heart. Please make my heart overflow with gratitude and thankfulness from morning till night. In Jesus' name we pray.
Amen
---
Donation Success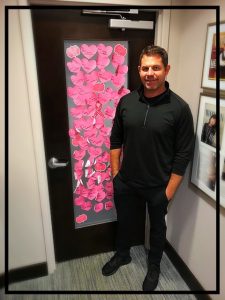 Breast Cancer Awareness Month
Through the month of October we were very proud to support the local non-profit Carolina Breast Friends for Breast Cancer Awareness Month. You, along with our staff were really amazing and honored so many loved ones with your donations and our "Heart Someone" door. Altogether we raised $400.00! We are so proud to have partnered with our Lake Norman community to support such a great cause and local organization!
Click here to make a donation to The Pink House, the networking community for Carolina Breast Friends.
---
Team Whalen's
Favorite Thanksgiving Recipes
Thanksgiving is the time to pull out the fine china and linens, the good silver, and those time-honored, family traditions. Many of these traditions, of which, involve recipes that are close to our hearts or recipes we save only for this special occasion to cook for everyone. Here are a few of our favorite recipes that we love to cook for our families at Thanksgiving time. Maybe one or two of them will make it onto your list to try this year!
Kelly's (Ruth Chris's) Sweet Potato Casserole
Ingredients for Crust:
1 c brown sugar
1/3 c flour
1 c chopped nuts (pecans preferred)
1/2 c butter (melted)
3 c mashed sweet potatoes (can use canned to save time, just drain)
Ingredients for Casserole:
1 c sugar
1/2 tsp salt
1 tsp vanilla
2 eggs
1/4 c butter, melted (1/2 c)
Directions:
Combine brown sugar, flour, nuts, and butter in mixing bowl.
Set aside.
Preheat oven to 350 degrees.
Combine sweet potatoes, sugar, salt, vanilla, eggs, and butter in a mixing bowl in the order listed. Mix thoroughly. Pour mixture into buttered baking dish.
Sprinkle the surface of the sweet potato mixture evenly with the crust mixture.
Bake for 30 minutes.
Allow to set at least 30 minutes before serving.
Brooke's Ham "Biscuits"
Ingredients:
2 packages King's Hawaiian Savory Butter Rolls
1/2 lb. Virginia Deli Ham
1 package sliced Swiss cheese
1Tbsp butter
Garlic Salt
Directions:
Preheat oven to 350 degrees
Slice Hawaiian rolls in half and line up in a glass, oven-safe dish
Cut slices of Swiss cheese in quarters
Pile a slice(s) of ham in each roll. If you have leftover ham, go back and add more to each roll as desired.
Top ham on each roll with 2 quarters of Swiss cheese slices.
Melt butter and mix in a pinch of salt
Pour butter mixture over rolls and brush extra mixture in each roll if desired.
Cover with foil and bake in oven for 20 minutes or until cheese is melted.
Sara's Aunt Georgia's Squash Casserole
Ingredients:
1 c water
2 tsp salt, divided
1/8 tsp sugar
6-7 medium squash, sliced
7 Tbs unsalted butter, room temperature, divided
4 oz cheddar cheese, shredded
1 carton sour cream (8oz)
5 medium green onions, chopped
1/2 c Parmesan cheese
1 c bread crumbs
Directions:
Preheat oven to 350 degrees
Add 1 tsp salt and sugar to water and simmer squash over low heat, covered, 15 minutes
Drain squash and return to pan
Add 4 Tbs butter and blend with squash
Stir in cheddar cheese, sour cream, green onions, 1 tsp salt, and Parmesan cheese
Pour mixture into greased casserole dish
Top with bread crumbs and dot with remaining butter
Bake 30 minutes and serve hot
Serves 8-10
Kat's Traditional Southern Cornbread Dressing
Ingredients:
1/3 c butter
1 c chopped celery
1/2 c chopped onion
1 pan of cornbread
4 slices bread, torn into small pieces (2 1/2 c)
2 tsp ground sage
1 tsp poultry seasoning
1/2 tsp pepper
1 tsp salt
4 c chicken broth
2 lrg eggs, beaten
3 eggs hardboiled
Directions:
Heat oven to 450 degrees
Coat a 13 x 9 inch baking dish or pan with non-stick cooking spray
Melt butter in a medium skillet over medium/high heat
Add celery and onion
Cook and stir until tender
Combine crumbled cornbread, bread pieces, sage, poultry seasoning, salt, and pepper in large bowl
Stir in broth, beaten eggs and onion mixture
Add chopped hard boiled eggs and then pour into prepared baking dish
Bake 30 minutes or until golden brown
Barbie's Pumpkin Bread
Ingredients:
3 c sugar
1 c oil
4 eggs beaten
1 can Pumpkin 100% puree (Libby's is a good option)
3 1/2 c self rising flour
1 tsp cinnamon
1 tsp nutmeg
1 tsp allspice
1/2 tsp cloves
2/3 c water
*If you like a very spicy pumpkin bread, you may add more spices or even some pumpkin pie spice.
Directions:
Preheat oven to 350 degrees
Grease and flour 2 loaf pans
Cream sugar and oil together
Add eggs and pumpkin; mix well
Mix ll dry ingredients together-flour and spices
Add dry ingredients to pumpkin mixture, alternating with water
Bake 1 hour
Let stand 10 minutes then remove form pans to cool.
Toni's Crescent Roll Apple Dumplings
Ingredients:
2 (8 each) cans refrigerated crescent roll dough
2 sticks of butter
1 1/2 c brown sugar
1 tsp vanilla extract
1 tsp cinnamon or to taste
1 can (12 oz) 7 Up or Mountain Dew
2 large Granny Smith apples, peeled and cored
Directions:
Preheat oven to 350 degrees
Wash the apples, peel and cut into 8 equal slices
Unwrap the crescent roll and separate the triangles
P;ace a piece of apple on each triangle of dough (on a wider side) and roll it in a croissant
Butter a 13 x 9 inch baking dish
Ina separate bowl, combine the butter, cinnamon, sugar, and vanilla; mix until you get a liquid mixture without lumps and pour over the rolls
Pour soda between rolls (but not over) and bake for 35-45 minutes or until they become golden brown
Serve immediately with a scoop of vanilla ice cream
Yield: 6
Kim's Banana Pudding
Ingredients:
1/3 c corn starch
1/2 tsp salt
3/4 c sugar
4 c milk
1/4 c butter
1 tsp vanilla
4-5 bananas
Nilla wafers
Ingredients for Meringue:
2 egg whites
1/4 c sugar
Directions:
Preheat oven to 425 degrees
Add first three ingredients in saucepan plus 1 c milk; add more gradually as it thickens
Add butter and vanilla after heated and mixture has been removed
Layer wafers and bananas
Top with meringue mixture
Cook in oven until brown-about 15 minutes
*Can substitute Cool Whip topping if desired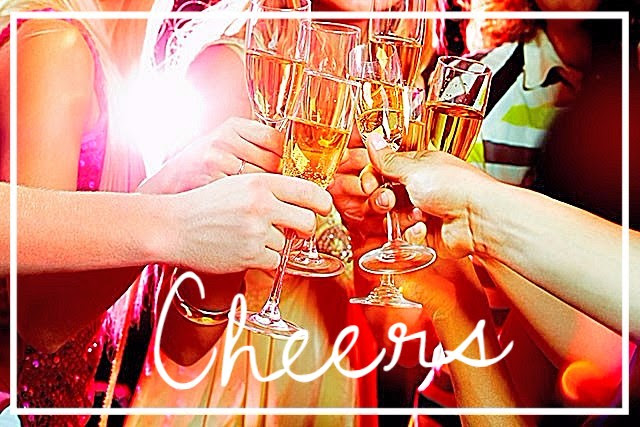 And if your family likes a nice toddy to sip on through football, family, and ALL that food here are a few drinks we will be enjoying:
Dr. Whalen's favorite is OMB Mecktoberfest beer, while Brookeenjoys a good spicy malbec or zinfandel like Predator.
Kelly will be sipping on her favorite cabernet, Caymus with her sister.
Sara will be toasting with Vueve Cliqout champagne.
Kim will be reaching for her go-to pinot noir, Leese Fitch.
Kat is not picky and loves white and red wine as well as a good sweet tea!
Barbie stays refreshed with a nice unsweetened tea at dinner.
Toni will be celebrating the holidays with a yummy Bourbon Eggnog.
SALUTE!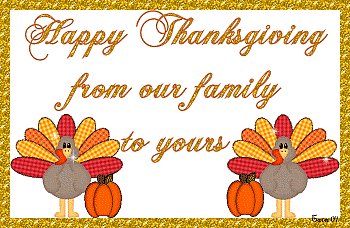 ---
Ada Jenkins Community Center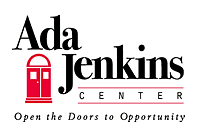 This month we are happy to support The Food Pantry, a partner of Loaves and Fishes for The Ada Jenkins Center in Davidson. The Food Pantry allows clients to shop for their own groceries based on a nutritionally balanced shopping list provided by Loaves & Fishes. Whalen Dentistry will be a drop-off location where you and your family can bring non-perishable food items to donate.
Ada Jenkins is a community center serving the north Mecklenburg and south Iredell areas since 1994. Their mission is to improve the quality of life for the residents of our communities through the integrated delivery of health, education, and human services.
Ada Jenkins is located in Davidson, North Carolina at 212 Gamble Street.
---